How to Improve your LinkedIn Profile
LinkedIn is a social media platform that often seems to work merely like an employment exchange agency, although it goes way beyond just that. The feed of LinkedIn is similar to, say, Facebook's feed and it is user friendly just like any other social media. Whether you've never used LinkedIn or have been on LinkedIn for years, this blog might help you learn how to improve your LinkedIn profile.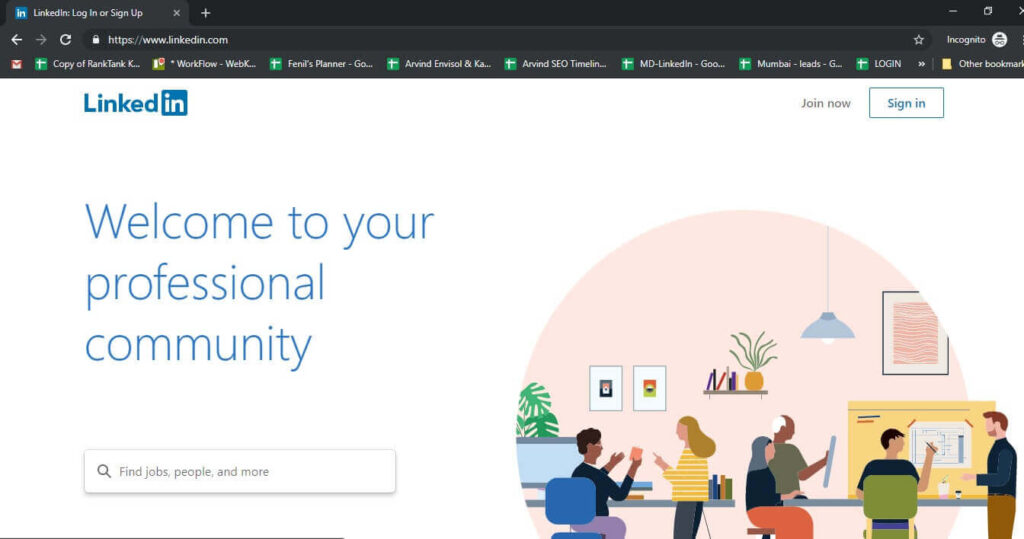 The difference between LinkedIn and other social media like Facebook or Instagram is the intention of people. People here are not for entertainment purpose – to stalk, to troll, to add spice to gossip or to flaunt, but usually for a more serious professional purpose.
Here people check and view others' profile page, which is more like a personal sales page. It is not just a regular bio where people write about themselves – what they like, what they prefer, what they hate, etc. Here people list down their skills, key interest areas, places they have worked, testimonials from colleagues; they join groups of their fraternity, follow alumni to check what they are up to, and much more.
If you have created a LinkedIn profile and are baffled about what to do next after creating your initial connections, then this blog will help you determine how to improve your LinkedIn profile .
WAYS TO IMPROVE LINKEIN PROFILE.
1) Join a group
Yes, this is the first thing you must do to develop your profile. Perhaps after creating your account you just went on connecting to people you know from different industries, who could be your friends, relatives or colleague. Your main motive may have been just to increase the number of connections. If you join a group which is of same industry or people from the same fraternity, then it will enable you to know people and enable relevant people to know you. This will help you make a lot of useful connections and you will be able to make a strong network. You can also join the group of your seniors or classmates to stay in touch.
2) Update your profile
Maybe you are very busy with your current job which never allows you to pause and think about your current LinkedIn profile. Maybe you changed 2 or 3 jobs and did not update your profile. Well great, this is the biggest mistake on LinkedIn. It is like putting a veil on your resume. There are so many recruiters on LinkedIn that are searching for appropriate employees with relevant experience. When you update your profile, you give yourself a complete chance to be discovered by these recruiters to check your profile and provide a job that you deserve. Even if you have a business, you may get potential clients or partnerships if you've updated your profile.
3) Check the list of your skills
If you still have Good with Ms Excel, Ms PowerPoint and Ms Word in your skills then you need to filter this list. These are common skills that almost everyone on LinkedIn possesses, and is no big deal. You need to write something unique which will fetch you a job. You can write things which are the core demands of your industry, but do not write small things which will add nothing to your profile.
4) Customize your LinkedIn profile
When you first created your account, you must have received a long, unappealing URL which definitely does not look great. Now is the time to treat yourself as a brand and make your own URL which is appealing. Isn't it great to move from Neha-sharma-118996 to NehaSharma? You can customize your URL is these easy steps:
Go to your profile
In the right corner click to "EDIT PROFILE AND URL"
Edit your URL and write a more suitable one.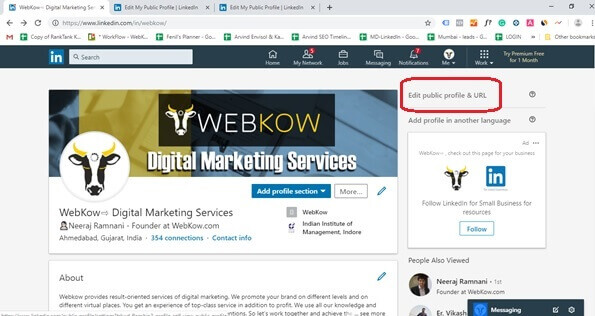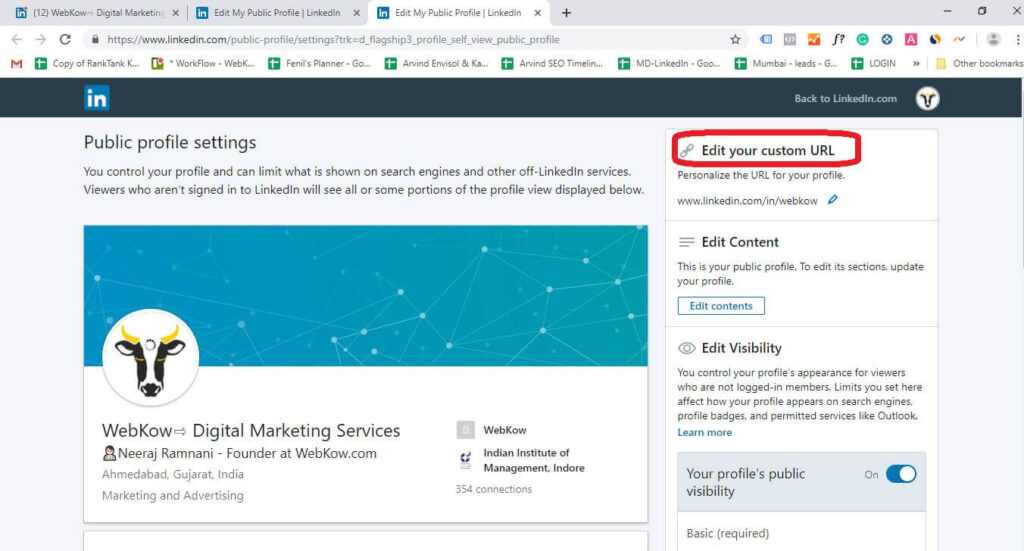 5) Request for Recommendations
When you apply for a job and make it to the last few rounds, many recruiters may ask for some references. Not only recruiters but also customers require recommendations for a business owner or for a service provider. Isn't it great when people who know you and value you are ready to endorse you publicly? When you get an endorsement from your past supervisor or colleague, it shows your profile visitors that people vouch for you and for your work. A lot of people do not feel OK asking for recommendations, but if you've done genuinely good work there should be no embarrassment in giving a little nudge. You could ask within LinkedIn or write an email or drop a message anywhere else. Ask, and you will receive. So do it really fast, ask for a recommendation and improve your profile.
6) Update your profile picture
Although I am writing this point towards the end, it does not mean that it is of the least concern. A person who is active on social media will usually keep his or her recent photo, and will update it at regular intervals. This shows a sense of interest and suggests to visitors that the person must be responsive on that social media. If you pamper your LinkedIn account by regularly updating it, then recruiters can expect a quick reply from your side. So do update your pictures regularly.
7) Follow the right people
You are on LinkedIn not only for seeking a job or clients, but also to get wise and sensible advice from people around the world. If you follow people that you admire, who are from same industry and successful, then you will get a ton of knowledge and information about your industry, learn tactics, get recent updates, monitor companies and learn about various industry events. LinkedIn is more than your personal network, so always be willing to peep outside of it.
8) Stay active!
Last but not least, stay active on LinkedIn by replying to personal messages, commenting on interesting posts, and making your own posts regularly. This will help your personal brand to stay top of mind for your connections, and will also aid in creating more and more connections.
Read our 5 tips for Digital Marketing.
About the Author:
Tanushri Saxena is pursuing her MBA from GLS, Ahmedabad. Currently, she is interning as a content writer at WebKow. She enjoys an occasional cup of coffee and is an avid Game of Thrones fan (but not season 8 🙂 ).

Please follow and like us: